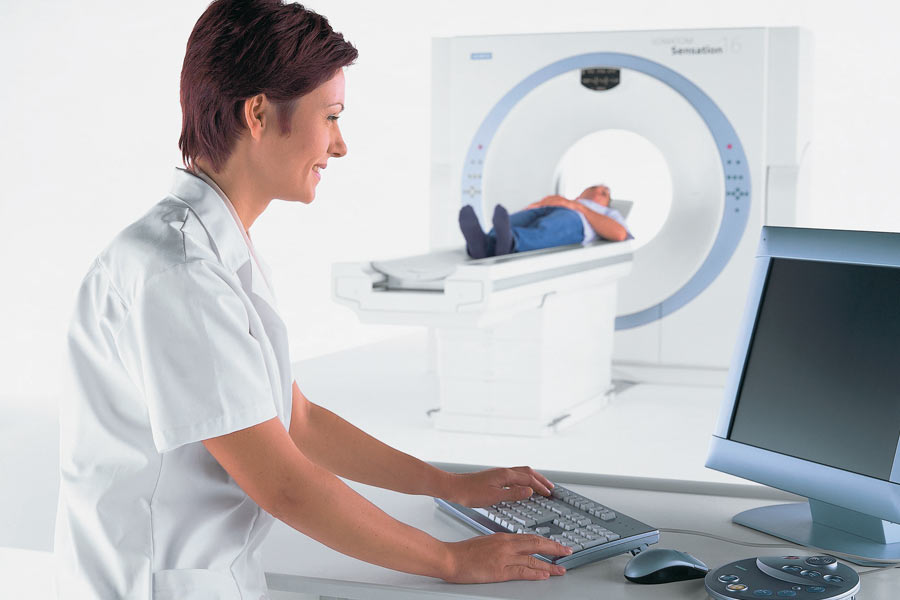 Both MRIs and CT scans are used to create pictures of your organs to help doctors discover and diagnose potentials issues. The main difference between these two sophisticated imaging techniques is that CT (computed tomography) scans use X-rays while MRIs (magnetic resonance imaging) use radio waves. Both of them create detailed images of inner tissues and organs, but are used for different reasons depending on the circumstances.
Your doctor will make a decision which one of these would be most appropriate in your particular case based on certain physical and even psychological factors.
What Are MRIs?
MRIs use magnets and radio waves that bounce off water and fat molecules within the body. Gathered information is then transmitted to a machine that "decodes" the message and creates pictures of internal body tissues.
MRIs are a common choice for diagnosing issues related to joints, brain, heart and blood vessels, wrists and ankles, and breasts. Here MRIs have a certain edge over CT scans in the quality of details. Unlike CT scans, MRIs do not use radiation, but they are somewhat noisy, slower, and claustrophobic, which may cause anxiety. Besides, because of their strong magnets MRIs may not be safe for some candidates including those with aneurysm clips (unless the clips are MRI-safe), cardiac pacemakers or defibrillators, any metal parts or shaving inside the body (strong magnets will pull them out). Apart from those limitations, MRI scans are safe, painless and have no ill effects on the body.
What Are CT Scans?
Computer tomography scans combine a series of X-ray images taken at a variety of angles to produce a more detailed picture than a regular X-ray. CT scans are preferred for diagnosing internal injuries of bones, blood vessels and soft tissues. They are especially useful for diagnosing the area and extent of damage that came from car accidents, sport traumas and similar high-impact physical events. CT scans are also used for detecting traumas and tumors within bones and muscles, blood clots, cancer, internal bleedings, as well as for guiding during surgeries, biopsies, etc.
Even though CT scans are less detailed than MRIs, they are quicker, cheaper, more comfortable for patients (not as noisy and feel less "confined") and don't have so many safety limitations, although CT scans should be avoided by pregnant women.
The Takeaway
Although it will be up to your doctor to choose an imaging technique for you, you should ask questions and share any concerns you might have to make sure their choice is right for you.