Vascular System
PA Vascular Institute
The PA Vascular Institute consists of a team of experienced medical professionals who strive to provide the best healthcare services possible. Your comfort and well-being will always remain our highest priority. Countless patients across our four locations have walked out of our doors with a higher quality of life. Our medical staff specializes in conditions that affect the circulatory system. We work hard to provide minimally invasive procedures that represent the latest innovations in medical science. These techniques allow us to treat arterial and vascular diseases quickly and painlessly without compromising efficacy. These convenient methods often grant our patients minimal recovery times and little discomfort. From vein treatments to dialysis access and the comprehensive range of procedures and therapies we offer can treat any vascular condition.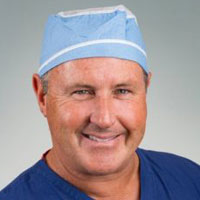 James F. McGuckin
Intervention Radiologist
James F. McGuckin is an intervention radiologist with a vision of providing enhanced patient care through clinical excellence and unparalleled service. He sees patients who have symptoms and risk factors for Peripheral Arterial Disease.
Risk factors: diabetes, smoking, hypertension, heart disease, carotid, kidney disease.
Symptoms:  clarification, swelling, numbness, legs heavy and tired.
Call for an appointment: 215-240-6007