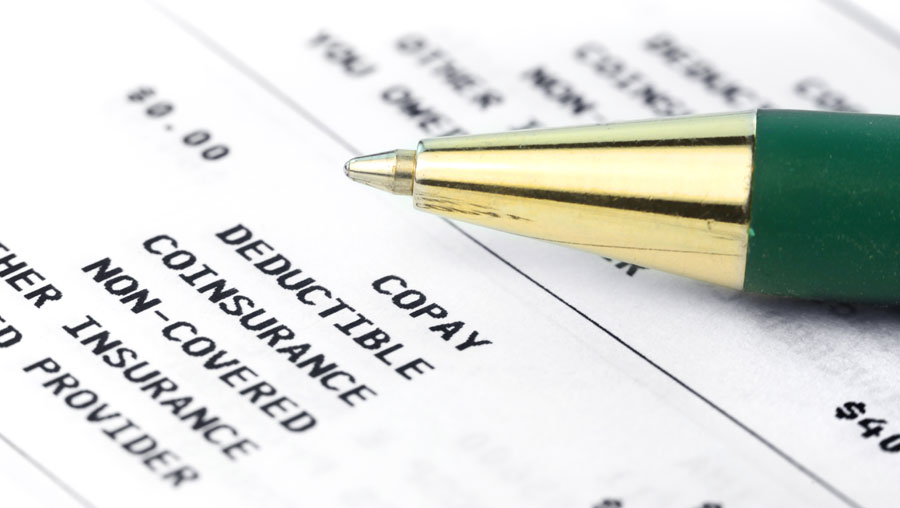 Please take a minute to review this important information about health insurance deductibles.
What is a deductible?
Simply put, the deductible is the amount that the patient has to pay out of pocket, starting at the beginning of each year. Once that amount has been paid then the insurance policy kicks in. This amount varies from $150 to as much as $10,000 (though there is no limit to how large a deductible can be) and until that amount is paid out nothing will be covered by the insurance. In these cases we usually charge a percentage of the deductible at the time of the appointment and send a bill for the rest.
Who has to pay deductibles?
Almost everyone. Though there are some private insurance policies that have $0 deductible, most insurances including government insurances, like Medicare, have a deductible that must be paid by the insured before any services are covered.
How are we different from our competitors?
It is important to understand that all insurance companies issue a disclaimer that reads something like this "The provider (medical office) understands that the receipt or use of this information (explanation of patient benefits) does not guarantee payment of any health care claim and such information is subject to change, even retroactively, at any time".
We don't like it any more than our patients and here is what we do to better the situation:
As a courtesy to our patients, we do our best to find out patient deductibles ahead of time and inform the patient about them. This doesn't guarantee that the information given to us by your insurance company is not subject to change, but we try to minimize the surprises. If we know about it, you'll know about it.
In addition, we charge works with the patient in order to create a payment plan best suited to the patient's financial situation. We know that it is not our responsibility, but we try to be as accommodating as possible.
What patients should know:
It is usually more expensive for a patient to get radiological procedure done at a hospital than a free standing facility like us. Insurances allow hospitals to charge more and the patient gets stuck with the outstanding balance.