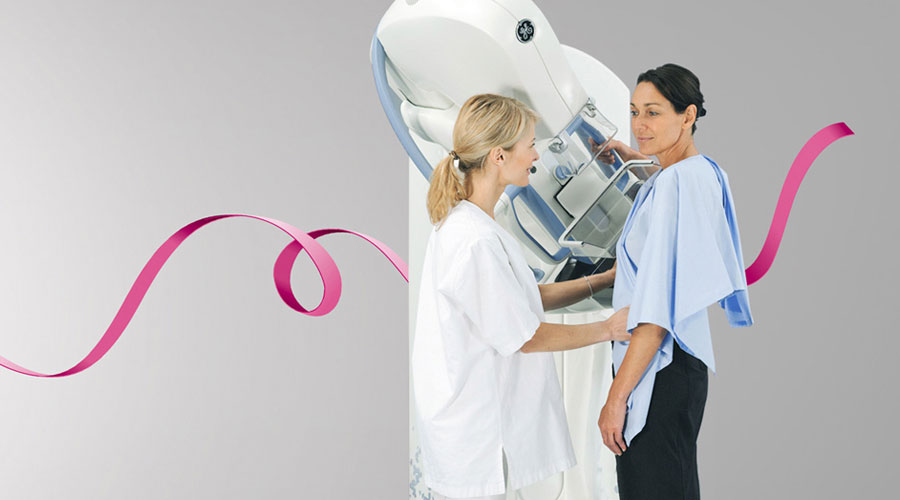 IPMC Medical Center announces its latest offering, SenoClaire, GE Healthcare's new breast tomosynthesis solution designed with three-dimensional imaging technology.
---
SenoClaire, which was approved by the FDA in  2014, uses a low-dose short X-ray sweep around the positioned breast with nine exposures acquired with a "step-and-shoot" method, removing the potential motion from the tube helping to reduce blur and increase image sharpness.
We are committed to offering the community a complete suite of solutions – from screening and diagnosis through treatment and monitoring. SenoClaire will offer our patients a new solution to help clinicians detect breast cancer with low dose radiation and high image quality.
A key challenge when performing screening mammography is keeping the radiation levels as low as possible. With GE's SenoClaire, there is no increase in dose from a 2D standard mammogram to a 3D view, which means there is no increased radiation to patients during a SenoClaire breast exam. ­­
SenoClaire marks a significant step forward in helping our clinicians detect breast cancer. At IPMC, our goal is to provide our patients with the most effective ways to battle cancer from every possible angle, with innovative procedures, medicines, and technology.
What is Tomosynthesis
Tomosynthesis is an exciting technology that offers a new way of looking at breast cancer detection with 3-dimensional imaging. It allows a radiologist to take multiple pictures of each breast from various angles, which differentiates it from a traditional mammogram, which takes a single image in two directions. Tomosynthesis has the potential to revolutionize mammography and breast cancer screening because it offers improved sensitivity and specificity at dose levels equivalent to those with 2D mammography.